Resilience and our faith
Paul testifies that God's strength is made perfect in his weakness (2 Cor. 12:9-11). This Scripture shows us that resilience isn't something God leaves us to develop on our own. When we walk with Him and trust Him, we can rely on him for the strength we lack.
Join us on Zoom, Saturday 6th November 2021 @ 6.00am – 8.00am (UK) for a time of prayer and worship.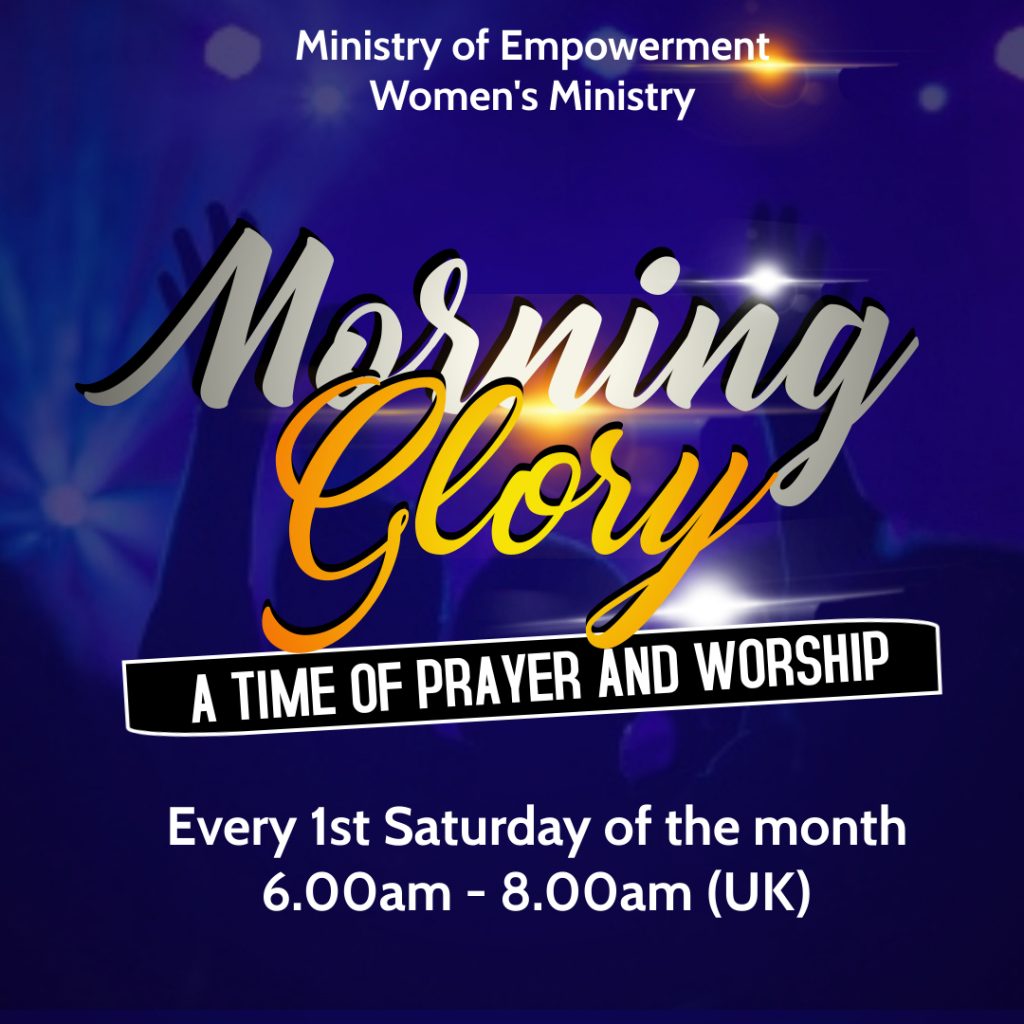 Join Zoom Meeting ID: 874 6987 6523
Passcode: Amen

Dial by your location
+44 330 088 5830 United Kingdom
+44 203 901 7895 United Kingdom
+44 208 080 6591 United Kingdom
+44 208 080 6592 United Kingdom

Dial-in Meeting ID: 874 6987 6523
Dial-in Passcode: 160552

Click here to find your local number: