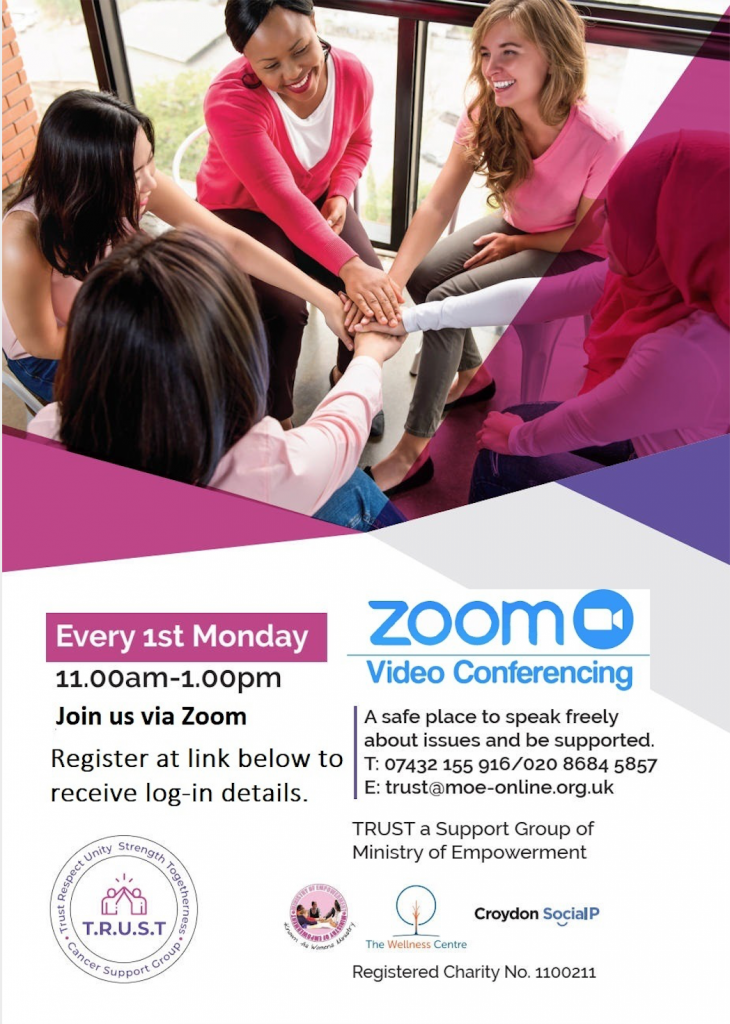 T.R.U.S.T. not just for cancer patients but for survivors, carers and anyone affected.
Come along with your cuppa 🍵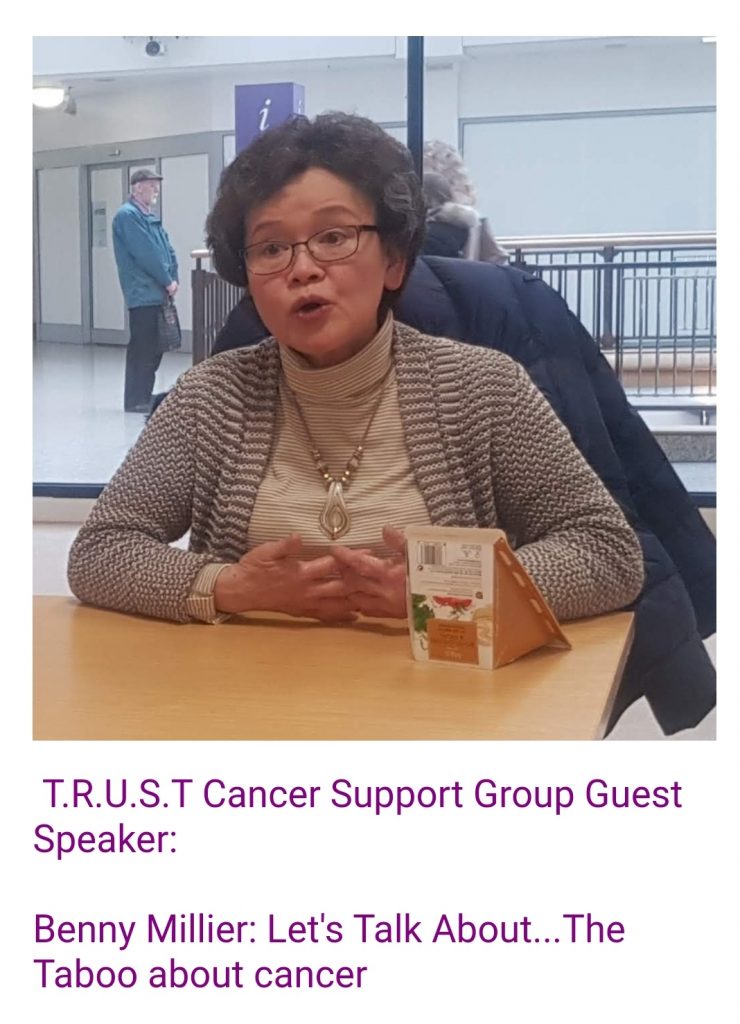 T.R.U.S.T. (TRUST, RESPECT, UNITY, SUPPORT & TOGETHERNESS
Cancer Support Group
Do you want to be in an environment where you can freely share and get support for those living or affected by cancer?
Why not join our cancer support group.
If you have not already received login details, please register at the link below to get login details and join the group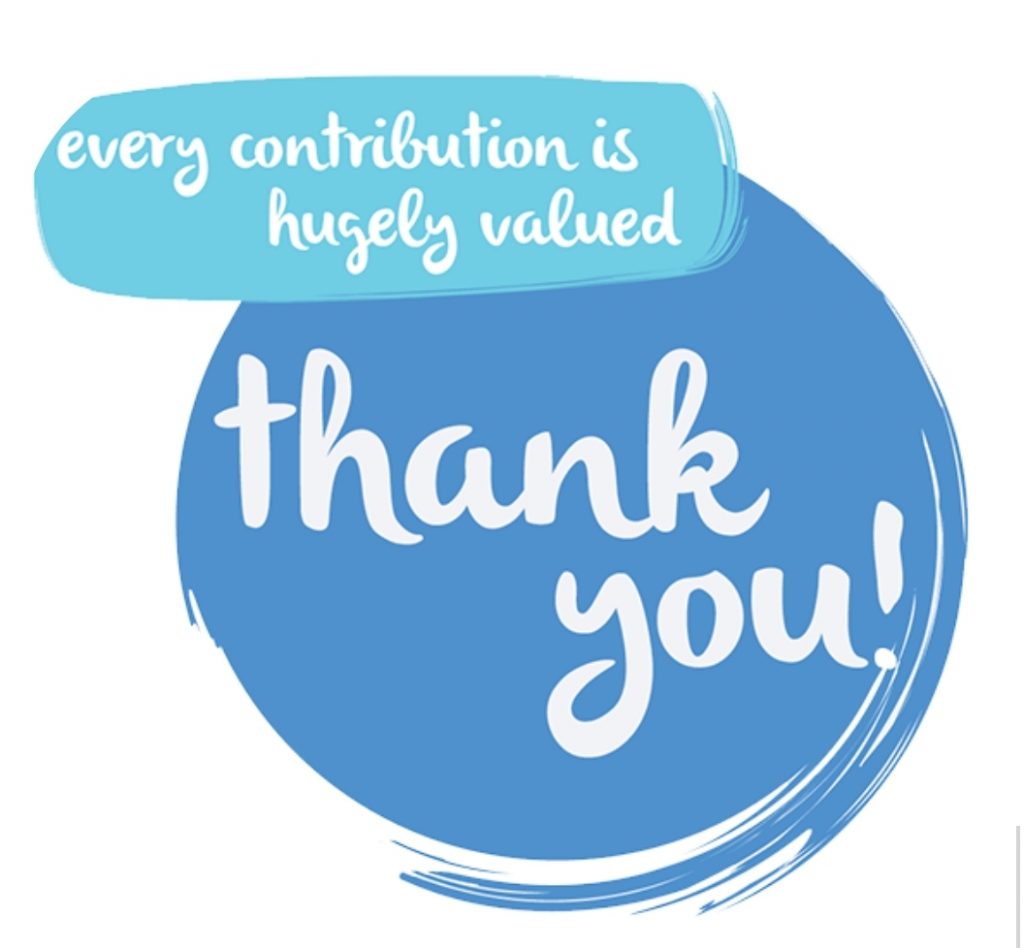 To keep up to date with news and upcoming events, sign up to 'See What's Happening at MoE email weekly updates here.