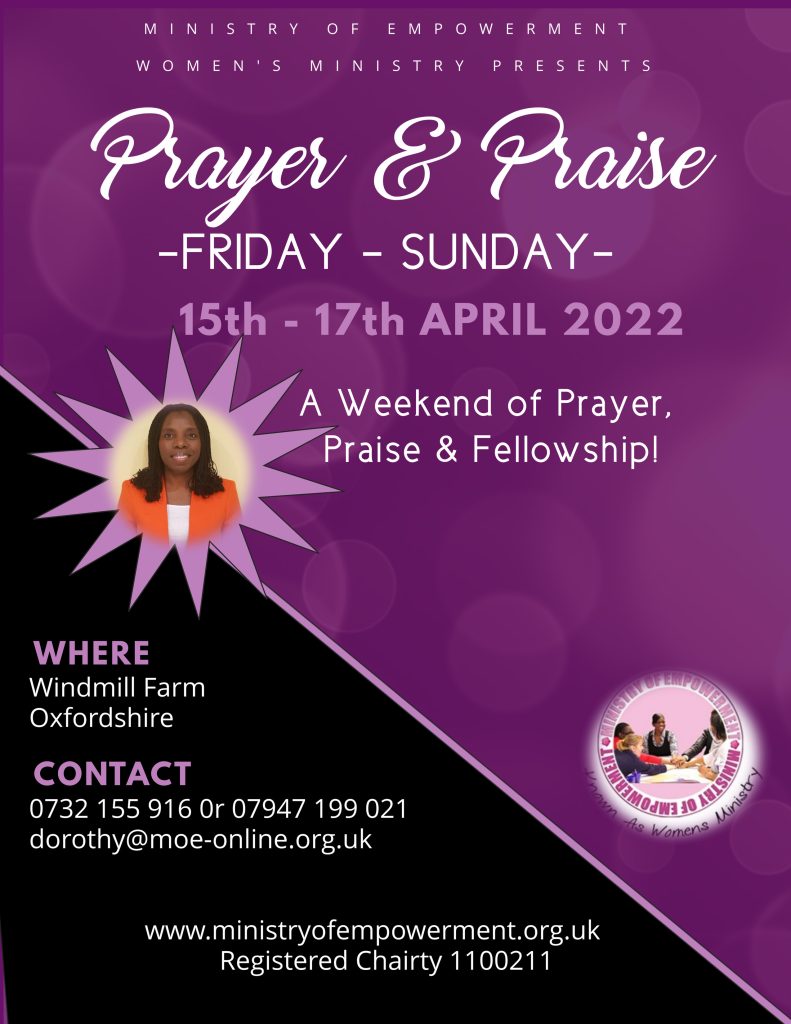 The Ministry of Empowerment was honored to have the renowned UK and overseas, speaker Dr. Donna Sherwood who delivered empowering interactive sessions over the course of the weekend.
Topics that were covered
Designated Survivor
Current affairs and personal difficulties
Mindset and how it influences our lives
Living an extraordinary Christ-centred life
Wow what a weekend!!!
Share below in the comment box the reason for your rating.
Which aspect of the event did you find most useful (and why)?
I loved the intimacy of testimonies as it's good to hear people's struggles and how they overcome them.
Each session was valuable.
Guest speaker, Dr. Donna Sherwood, talk and PowerPoint presentation on "Designated Survivor" were inspirational, informative, and welcoming.
The delivery of her talk was expressive and motivating and her words felt tangible that I was moved.
There were many things that i found useful in this event.
I found the retreat a very relaxing place to be. The room was very comfortable. The speaker was very good in the way that she presented and encouraged everyone to interact with each other.
I enjoyed everything especially when Dr Donna explained the different circumstances that would hinder us from moving forward and reminded us that we are designated to survive.
The praise, worship, and fellowship sessions allow time to really engage in giving thanks and adoration to Our God.
The teaching session was very inspiring and motivational.
Spiritually connected.
Well-paced transfer between sessions and inclusive for a wide range of ages and abilities.
All areas were useful. It met my physical and spiritual needs.
A table was spread with all the ingredients that make this event enjoyable, and friendly. The Holy Spirit was on point.
The whole event was very inspiring with the teaching by Dr. Donna.
The fellowship, sessions, and meeting up with old friends again were wonderful.